Page < 1 2 3 4 5 6 7 8 9 10 11 12 13 >
Civilizational Graveyards? Modus Operandi of Christianity around the Globe

Relevant
Lessons for Hindus of India ?

Generations ago, European colonists and Christian missionaries looted Africa 's ancient treasures. Now, Pentecostal Christian evangelists - most of them Africans - are helping wipe out remaining traces of how Africans once worked, played and prayed.
As poverty deepened in Nigeria from the mid-1980s, Pentecostal Christian church membership surged. The new faithful found comfort in preachers like evangelist Uma Ukpai who promised material success was next to godliness. He has boasted of overseeing the destruction of more than 100 shrines in one district in December 2005 alone.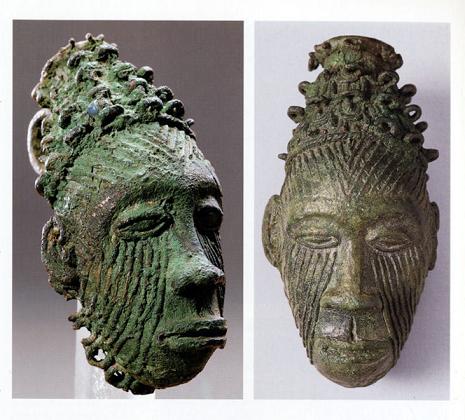 Bronze ceremonial mask Igbo-Ukwu.

Civilizational Graveyards? Modus Operandi of Christianity around the Globe. From Mayan to Australian Aborigines to Nigerian to the Philippines ancient cultures have been destroyed all in the name of The One Jealous God.

Loss of African Heritage? Lessons for Hindus?

Generations ago, European colonists and Christian missionaries looted Africa 's ancient treasures. Now, Pentecostal Christian evangelists - most of them Africans - are helping wipe out remaining traces of how Africans once worked, played and prayed.

***

Achina is typical of towns and villages in the ethnic Igbo-dominated Christian belt of southeastern Nigeria where this new Christian fundamentalism is evident. The old gods are being linked to the devil, and preachers are urging not only their rejection, but their destruction.

The Ezeokolo, the main shrine of Achina - a community of mainly farmers and traders in Nigeria 's rain forest belt - has been repeatedly looted of its carved god figures. While no one has been caught, suspects range from people acting on Christian impulses to treasure thieves. "We feared it may be stolen or destroyed like so many of our traditional cultural symbols," said Chuma Ezenwa, a Lagos-based lawyer.

Early missionaries to Nigeria condemned most traditional practices as pagan. Roman Catholics and Anglicans later came to terms with most practices, even incorporating some traditional dances into church liturgy. But there was no room for local gods once their erstwhile worshippers became Christians.

"Where the older Catholic and Anglican denominations are more tolerant, the Pentecostals reflect more strictly the idea of a jealous God that would brook no rival," said Uzoatu. The changing attitudes have not escaped the attention of art dealers. "This work you see here is from a shrine. It was brought to me by one woman who said her pastor had asked her to get rid of it," said Wahid Mumuni, a dealer at Ikoyi Hotel in Lagos , gesturing toward a carving.

"We are ... telling the Christians that they can't detach themselves from their past, that there is a beginning to their history," said Omotosho Eluyemi, a senior commission official.

Okwy Achor, an archaeologist, fears the government's response has been weak compared to the fervor of the evangelists. Achina is part of the region where famed Igbo-Ukwu bronzes were discovered in a private compound in 1958. Older and more sophisticated than the better-known Benin and Ife bronzes, the Igbo-Ukwu bronzes date to between the 8th and 10th centuries and provide proof that a unique form of metallurgy evolved in Nigeria . While Achina had few Christians 60 years ago, they now constitute more than 95 percent, says Emmanuel Eze, a retired teacher. "There is hardly anyone around these days to speak up for tradition," said Eze.

(source: Christianity vs. the old gods of Nigeria - yahoonews.com September 4, 2007).

Sikh and Destroy

Holding fierce pride in their identity, Sikhs have for decades been seen as "off-limits" by the missionary machine but not anymore. In a alarming trend, evangelism has begun to tread on the Sikh faith as well. Every aspect of Punjabi society is being overwhelmed with this new wave of assertive Christianity. Besides nationwide programs in Hindi, Punjabi television channels have been deluged by Christian programs even though the Christian population of Punjab is less than 1%. Taking aim at Sikh youth, animated films and children's books on Christianity are freely distributed by missionaries.

Because of the strong adherence to tradition by Sikhs, missionaries have attempted to repackage Christianity. Jesus is called "Satguru", church is referred to as "Satsang" and choir singing is called "Kirtan". Choir boys in Punjabi churches wear turbans to attempt to minimize the variation between Sikhism and Christianity. However, despite these attempts to disguise Christianity as a version of Sikhism, missionaries still cannot hide their intent: to destroy the Sikh faith.

A recent study showed that at least 800,000 are converted to Christianity every year throughout India . In the coming years, this number can significantly increase with attacks on the Sikh faith.



(source: Sikh and Destroy - Sikh Sangat News December 1, 2007)

Their Other "Dirty" Linen: Evangelism's Quest to Conquer the World

Each year Americans contribute millions of dollars through corporate-giving campaigns and Sunday tithes to support the "faith-based" humanitarian work of overseas Christian missions. Though most private donors and corporate sponsors are unaware of it, overseas missions in certain parts of the world have long been embroiled in scandals involving allegations of predatory behavior towards the vulnerable.

Their outrage, vented from halfway across the globe, rarely reaches English-language media at all.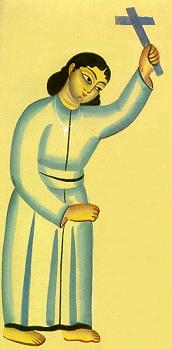 Evangelism is waged in earnest in a large swath of the underdeveloped world spanning from North Africa to East Asia. Missionary strategists call this region the "Unreached Bloc" or the "Last frontier." In the rural backwaters and isolated tribal hamlets of countries like India, missionaries routinely peddle the fruits of generosity--food and medicine--as "inducements" for conversion to Christianity. When these allurements fail, more-aggressive means may be employed, not barring fraud and intimidation. As we shall see below, in India at least, "harvesting" souls has become an end that justifies almost any means.

This subordination of humanitarian service to proselytizing is a matter of theology--evangelical Christians believe they hold a divine mandate, their "The Great Commission" from God, to spread their creed. But it is also a matter of policy. During his 1998 visit to India, for example, Pope John Paul II bluntly stated that the Christianization of Asia is "an absolute priority" for the Catholic Church in the new millennium. He openly likened the Vatican agenda for that region to its conquest of the Americas in the sixteenth and seventeenth centuries. His language, says Sanal Edamaruku, founder of New Delhi-based Rationalist International, leaves little room for interpretation, even among secular and progressive-minded Indian citizens. "It is, in fact, not the fantasy of [Hindu nationalists]," he states, "but hard reality ... nothing less than the conversion of ... the Hindus of the world is targeted."

In India, considered one of the richest "harvest grounds" in the Unreached Bloc, the methods employed by missionaries like Paul have stirred seething bitterness and resentment among the "heathen" public. Perhaps no mission tactic galls more bitterly than the intentional targeting of any society's most vulnerable members--its children.

Catholic priests had been instructed to learn something of medicine in order to gain access to the bedsides of sick Hindu (and Muslim) children. There, on the pretext of administering medicine, the priests secretly baptized the children before they died. What is troubling are the reports that this practice continues today, with formulas of baptism whispered and holy water sprinkled surreptitiously over non-Christian patients even in the hospices of such well-known orders as the Missionaries of Charity.

Both Rome and its Protestant competitors have been particularly aggressive in efforts to convert the tribals. Exploiting customs that make female children economic burdens on their families, missionaries reportedly induce tribal mothers to relinquish baby girls shortly after birth. Often the mothers are promised that rich Westerners will adopt their daughters and they will live a "much better life." The mother is typically paid about $70 for her child, which is then adopted by Western parents for a "donation" of $2,500.

There is an irony to the notion of tribal "orphans," according to Arvind Neelakandan, a volunteer with the Vivekananda Kendra (VK), a Hindu nonprofit that works among the tribals. In most tribal communities, Neelakandan explains, "Orphans as we know them are nonexistent"; parentless children are typically cared for by their extended family. But, he explains, missionaries will "fleece money from their foreign donors by projecting these very same children as 'orphans'" in fundraising campaigns. The practice of allurement, or providing "inducements" to the poor in return for their conversion to Christianity, is quite common, and one that many missionaries readily admit using. It is also nothing new. In the days of the Portuguese invaders, the Jesuits simply paid Hindus by the hundreds to participate in mass baptisms. Today's methods are more subtle.

The tribal village of New Tupi lies in a deep, forested valley in the northeastern state of Arunachal Pradesh. It also borders the district of Nagaland, where a guerilla war between Naga separatists and the Indian government has ground on for years. A Protestant missionary started a primary school in New Tupi and actively evangelized there for a number of years. Response to his ministry was lukewarm, however, and villagers report that their pastor was feeling pressure to move on to greener "unreached" pastures. Failing to uproot the people from their traditional Vaishnavite faith (a monotheistic branch of Hinduism) apparently became a prestige issue with him, so as a last resort he played what could be called his "trump card."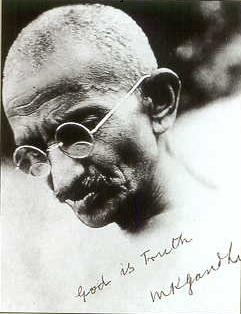 The pastor of New Tupi began preaching a new sermon. According to villagers, he told them to "get converted within one and a half months," or else "everybody will be in trouble." In his warning he allegedly invoked the name of the National Socialist Council of Nagaland, or NSCN, the gun-toting insurgents in nearby Nagaland who, as locals know well, indulge in kidnapping and extortion. The people of New Tupi clearly got the pastor's message: Convert to Christianity now, or terrorists may soon arrive at your doorstep. Sadly, this is not solely the behavior of a few renegade clergy.

Displaying the "neurosis of the converted," as V. S. Naipaul terms it, many ex-Hindu converts seek to demonstrate their faithfulness to their new creed by affecting open hostility toward the faith they abandoned. This hostility is usually expressed through contemptuous labeling: calling Hindus "heathens" and Hinduism "demonic" or "evil." Too often, contempt manifests as physical aggression: disrupting Hindu festivals, harassing recalcitrant family members or neighbors, and desecrating Hindu temples and relics.

The notion of conversion as such is alien to Hinduism. Recognizing this, Mohandas Gandhi criticized the practice in no uncertain terms: "I strongly resent these overtures to utterly ignorant men," he once protested, criticizing missionaries who, in order to gain converts, "dangle earthly paradises in front of them [dalits] and make promises to them which they can never keep."

It is not widely advertised in the West that Gandhi, that icon of compassion and self-sacrifice, detested proselytizing. In his Collected Works, he states categorically that "the idea of conversion ... is the deadliest poison which ever sapped the fountain of truth." If missionaries could not conduct service for its own sake, he said, if the price of their charity was conversion, he preferred that they would quit India altogether.

(source:

Their Other "Dirty" Linen: Evangelism's Quest to Conquer the World - By S R Welch - secularweb.org). For more refer to chapter on Conversion and Missionaries in India - By Arun Shourie and Adi Deo Arya Devata. A Panoramic View of Tribal-Hindu Cultural Interface - By Sandhya Jain and Harvesting Our Souls: Missionaries, their design, their claims - By Arun Shourie). For more refer to chapter on European Imperialism and Christian Aggression. Also refer to Crisis in the Catholic Church – Pope's Contradictions – By Hans Kung - Spiegel.de http://service.spiegel.de/cache/international/spiegel/0,1518,348471,00.html

Lessons for Hindus - Extinction of Native Hawaiian Culture
Christian Missionary modus operandi - Destroy ancient world religions and put their cultural artifacts in museums and amusement parks?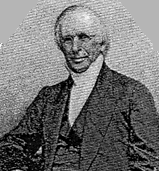 By the 1860s,
"in Hawai'i the Reverend Rufus Anderson (1796 - 1880) surveyed the carnage that by then had reduced those islands' native population by 90 percent or more, and he declined to see it as tragedy; the expected total die-off of the Hawaiian population was only natural, this missionary said, somewhat equivalent to 'the amputation of diseased members of the body'."
- author D. Stannard in American Holocaust.
Refer to Slokas On The Mount – 'Christianisation of India ' - Outlook India Magazine May 12, 2008.
***
Crippled by western disease and stripped of its land, language and culture by 167 years of determined Christian missionaries, the old Hawaiian inner way of the life is lost forever. In 1820, the first of fifteen companies of Puritan missionaries arrived from Boston anxious to "save the heathens from the pit of darkness." A small, traumatized Hawaiian population was easy prey. Churches were built, the Bible preached, English aggressively taught, and the melodic, soulful Hawaiian language soon vanished. So the missionaries penned their own portrait of the Hawaiians - a bizarre caricature of unclothed savages who needed the Word of God. These writing bled the Hawaiians of their own self-respect and stigmatized them "uncivilized and pre-Christian."
Queen Lili'uokalani ascended the throne after the death of her brother in 1891, she began work on a new constitution that would have effectively reversed the 1887 document. Two years later, under threat of U.S. troops, she yielded her authority, saying, "Until such time as the Government of the United States shall ... undo the action of its representative and reinstate me in the authority which I claim as the constitutional sovereign of the Hawaiian Islands." The queen was later imprisoned in Iolani Palace for eight months for her participation in an attempted 1895 revolt, until she relinquished her claim to the throne in return for her release. She died in 1917 at 79.
(source: "We're Not Extinct!" - Say Mystical Native Hawaiians - Hinduism Today). Watch documentary of Noho Hewa: The Wrongful Occupation of Hawai'i and refer to Stolen Kingdom: An American Conspiracy - By Budnick, Rich (1992). Honolulu : Aloha Press.
Hawaiian culture in Amusement/cultural theme parks?
The Polynesian Cultural Center representing the island people and nations of Hawaii , Samoa, Maori New Zealand (Aotearoa), Fiji, Tonga, Easter Island, Tahiti and the Marquesas (French Polynesia)—spread over approximately 12 million square miles of Pacific Ocean. The Church of Jesus Christ of Latter-day Saints opened the Polynesian Cultural Center, considered one of the world's most successful cultural theme attractions, on October 12, 1963.
Refer to Native Hawaiian and To Steal a Kingdom - By Michael Dougherty and Media Downplay Hawaii Uprising, Back Hawaiian Apartheid Bill
---
Christian Missionaries and British Imperialism in China

India had sent in the past many a good thing to China. But the Opium war with Britain was a beginning of a unsavory chapter in Chinese history.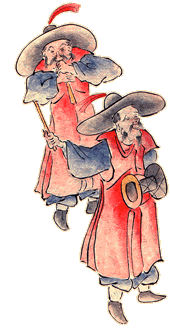 This was the beginning of China's troubles with the imperialistic Powers of the West. Her isolation was at an end. She had to accept foreign trade; and she had to accept, in addition, Christian missionaries. These missionaries played an important part in China as the vanguard of imperialism. Many of China's subsequent troubles had something to do with missionaries. Their behavior was often insolent and exasperating, but they could not be tried by Chinese courts. Under the new treaty foreigners from the West were not subject to Chinese law or Chinese justice. They were tried by their own courts. This was called "extra-territoriality", and it still exists, and is much resented. The converts of the also claimed this special protection of 'extra-territoriality." They were in no way entitled to it; but that made no difference, as the great missionary, the representative of a powerful imperialist nation, was behind them. Thus village was sometimes set against village, and when, exasperated beyond measure, the villagers or others rose and attacked the missionary, and sometimes killed him, then the imperialist Power behind swooped down and took signal reparation. Few occurrences have been so profitable to European Powers as the murders of their missionaries in China! For they made each such murder the occasion for demanding and extorting further privileges.
It was also a convert to Christianity who started one of the most terrible and cruel rebellions in China. This is the Taiping Rebellion, started about 1850 by Hung Hsin-Chuan. This religious maniac had extraordinary success and went about with the war-cry "Kill the idolaters", and vast numbers of people were killed. The rebellion devastated more than half China, and during a dozen years or so it is estimated that at least 20,000,000 people died on account of it. At first the missionaries blessed it and later repudiated Huang. To the Chinese government, the missionary did not come as a messenger of religion and good will. He was an agent of imperialism.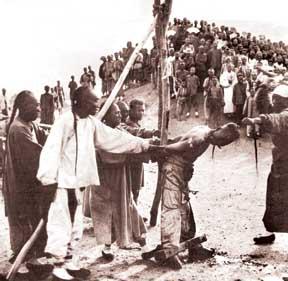 Many Boxer rebels were savagely executed in thousands. Here is one picture of a Boxer rebel leader being executed in Peking in 1900.
(image source: American brutality recaptured - by V. Sundaram - newstodaynet.com).
***
"First the missionary, then the gunboat, then the land-grabbing - this is the procession of events in the Chinese mind."
The foreign barbarians cared little what the Chinese thought of them. They felt secure in their gunboats and with their modern weapons of war.
"Whatever happens,
We have got
The Maxim gun,
And they have not!"
(source: Glimpses of World History - By Jawaharlal Nehru (1934) p. 445-447). For more refer to Jesus in Beijing: How Christianity Is Transforming China and Changing the Global Balance of Power - By David Aikman). For more refer to chapter on European Imperialism and Christian Aggression.
Missionaries in the last resort rely on force. This is notoriously so in China.
Lafcadio Hearn (1850-1904) Greek journalist, who moved to Japan and lived there. He wrote: "Force, the principal instrument of Christian propagandism in the past, is still the force behind our missions. ....We force missionaries upon China, for example, under treaty clauses extorted by war, and pledge ourselves to support them with gunboats and to exact enormous penalties for the lives of such as get themselves killed." It would be the same in India, did not Hindu tolerance (apart from 'India held by the sword') make it needless; but even Hindu tolerance may some day be overstrained. If it be intolerance to force one's way into the house of another, it by no means necessarily follows that it would be intolerance on the owner's part to drive out the intruder."

(source: Essays on National Idealism - By Ananada K. Coomaraswamy p. 131).
After interacting with American missionaries Thai King Rama V (1868-1910) said " What you ask us to do is explempary. What you ask us to believe is nonsense"
***

The Jesuit Oath Exposed
"Go ye, then, into all the world and take possession of all lands in the name of the Pope. He who will not accept him as the Vicar of Jesus and his Vice-Regent on earth, let him be accursed and exterminated."

- Professor Arthur Noble

[The following is the text of the Jesuit Extreme Oath of Induction as recorded in the Journals of the 62nd Congress, 3rd Session, of the United States Congressional Record (House Calendar No. 397, Report No. 1523, 15 February, 1913, pp. 3215-3216), from which it was subsequently torn out. The Oath is also quoted by Charles Didier in his book Subterranean Rome (New York, 1843), translated from the French original. Dr. Alberto Rivera, who escaped from the Jesuit Order in 1967, confirms that the induction ceremony and the text of the Jesuit Oath which he took were identical to what we have cited
below. – A. N.].
(source: yahoogroups.com).
Christian Conquest of India
Bishop James M. Thoburn
(1836-1922)
wrote in his book,
The Christian Conquest of India
in 1906, about the Millions Waiting to be converted in the
British Empire
:
"In her most palmy days Rome ruled over only one hundred and twenty million people, while in India today nearly three hundred million souls are subject, more or less directly, to the rule of the King-Emperor. China alone among the great kingdoms and empires of the world can compare with India in population at the beginning of this new century, and this splendid realm has opened all her gates and doors to the Christian missionary. Instead of the wretched little vessels in which Paul coasted around the Mediterranean ports, the Indian missionary has floating palaces to convey him at sea, while palatial cars await him when he wished to travel by land. God has opened his pathway to even the most remote tribes, while a sympathetic and enlightened government protects him from hostile persecution, or even the menace of danger. The original commission to evangelize the nations still stands, while God, who rules over all nations, sets an open door before his servants who are willing to enter and evangelize the waiting millions."
"The time is auspicious, and the missionaries of India should not lose a day or an hour in sounding the trumpet for a great forward movement. As Paul, the ideal missionary for all lands and all times, aimed first at Greece and next for Rome, so should the missionaries of our modern day aim for all the great centers of population, commerce, and political rule in the empire. This does not mean that outlying and distant places are to be negated, but only that the great centers of power and influence should be quickly seized and strongly held. A wide and firm grasp is needed. The word should be passed all along the line that India is to be won for Christ, and that the greatest movement ever attempted in the history of Christianity is now at hand. Nothing in all modern history, nothing since the day of Pentecost, has been equal to the present opportunity.
The old may rejoice that they have lived to see this day, but the young may rejoice still more in the hope of seeing a day when a million souls will be found inquiring the way to Zion in North India, a million in West India, a million more in Burma, and still a million more in South India. A million? Why not ten million? Why not the Christian Conquest of India?
(source: The Christian Conquest of India - By Bishop James M. Thoburn Publisher: Jennings And Graham 1906 p. 244-245). For more refer to chapter on European Imperialism and Christian Aggression.
William Robinson, missionary and author of By Temple Shrine and Lotus Pool, wrote on p. 66 of his book:
"The fortress of caste cannot be taken by external assault. Its wall will only crumble when the garrison within ceases to repair them. The only real discipline that India has maintained is the discipline of caste. If you really could create genuine democracy in India it would destroy caste. If it destroyed caste it would destroy Hinduism and if it destroyed Hinduism it would destroy India , at least the India that has existed for so many thousand of years… Far, far better that they remain good Hindus than become rampant atheists!"
(source: The Raj Syndrome: A Study in Imperial Perceptions - By Suhash Chakravarty p. 233).
---
Exploitation of Caste System by Missionaries:

The Varna system was started as analogous to professional guilds, but as a result of exploitation by some priests, and socio-economic elements of society, this system became hereditary and degenerated over the centuries. As the Varna system became increasingly rigid and based on inheritance, it was enveloped by another system known as the caste system. There is no religious sanction whatsoever to the concept of the caste system in Hinduism.
In the Bhagavad Gita, Ch.4, Verse 13: Lord Krishna says:

"The fourfold caste has been created by Me according to the differentiation of Guna (attributes) and Karma;" Gita Ch. 18, V.41:
"There is no superior caste. The Universe is the work of the Immense Being. The beings created by him were only divided into castes according to their aptitude." - Mahabharata, Shanti Parva, 188
The PRESENT Caste system is a dark blot on Hinduism. It goes against the principles and lofty philosophy of Hinduism which considers each soul as potentially divine and eternal. Hindu philosophy insists on attitude of tolerance. Universal brotherhood is the chief message of Hindu religious tradition. The goal is to manifest this divinity within. Caste system is inhuman in its CURRENT form and its exploitative aspects must be abolished. Current caste system is something which no Hindu should be proud of. The sooner we get rid of it the better. The fault lies with the negligence of Hindus worldwide. We have failed to eradicate the caste system which has been wrongfully used against Hinduism by missionaries.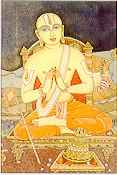 For decades Christian missionaries have used malicious propaganda against the caste system in India and abroad. They claim that the oppressive caste system is keeping Hindus in spiritual darkness and mired in poverty. Missionaries and Western media have used caste to undermine and demonize Hinduism, its culture and its institutions to its advantage. The main objective is to harvest as many converts as they can. The idea is to paint Christianity as the ideal Egalitarian and compassionate religion, in order to lure Tribals, Dalits and other oppressed Hindus in India. The Roman Catholic Church was aware that caste system and Hinduism were so bound together that even when a Hindu ceased to be a Hindu he mentioned his caste. So the Church proceeded with the conversion retaining the caste system, as a market concession!

I

n the Catholic Church today the name 'Dalit Christians' is used to denote Christians of scheduled caste origin. The problem of the Dalit Christians has come to focus today. The Dalit Christians are in fact discriminated against by the government and the churches.

Churches in India and world-wide claim that they do not discriminate on caste lines and they criticize Hindu society for caste discrimination day in and day out. But the fact remains that churches practice discrimination based on caste. According to a reports 70 per cent of the Tamil Catholics are Dalits. It is reported that out of 14 Bishops in Tamil Nadu only one is a Dalit. The percentage of Tamil priests is only four per cent. In addition, the existence of separate churches for Dalits in Kerala makes a mockery of these claims. Apart from cutting off converted people from their roots and heritage, (like the Blacks in the U.S. who worship in separate churches) the Church has achieved little.

Alienation of Indian Christians and Pride in Education

Christianity has often alienated Indian Christians from the mainstream in India. They are afraid for instance to participate in anything that has a Hindu connotation, or they are made to change their names. And since they get alienated, a certain fear psychosis sets in. And it is true that Christianity also introduced the feeling of guiltiness, of being a sinner, which is absent from Hinduism. "I would even say," adds Sri Sri Ravi Shankar, "that it sometimes gave Christians an unfortunate sense of superiority over Hindus."

Christians are also proud that they brought education to India, "but," counters Sri Sri Ravi Shankar, "it is not true: there were for instance 125,000 medical institutions in Madras before the British came. Indians never lacked education, the Christians only brought British education to India, which in fact caused more damage to India by westernizing many of us."

(source: Arise O' India - By Francois Gautier p. 62). For more refer to chapter on Caste System.

(Sri Sri Ravi Shankar, is the founder of the Bangalore based Art of Living, an International Foundation. He recently addressed the UN Peace Summit on Aug 28. He is the only non-westerner to serve on the advisory board of Yale University's School of Divinity and is author of the book - Hinduism and Christianity).

Koenraad Elst has pointed out the plight of the Dalit Christians in India:

"The "Dalit-Christian" are low-caste people who have been lured into conversion with the promise of (1) eternal Salvation by Jesus Christ the Savior, our Lord, and (2) freedom from the low-caste status as well as from poverty. These Dalit Christians held a demonstration in Delhi to demand reservations, on the plea that they are still as poor and low-caste as before conversion."

(source: Ayodhya and After - By Koenraad Elst Voice of India Issues Before Hindu Society SKU: INBK2650 p.258).

Indian Christian Hilda Raja recently wrote:

" For one thing the Christian churches do practise discrimination even in death, and continue to bury the Dalits in separate cemeteries even today. So to state that in Christian churches they find dignity is far from truth and that makes it a misleading inducement - to promise equality and then deny them that. If the Tamil Nadu CM showed an inexplicable hurry in ushering in such a law the Dalit organisations are exposing their eagerness to use this as a tool to gain political mileage and the Minority church leaders are revealing their heartburns, because for them their `targets' for each year will be affected - this will affect the flow of funds too.

What is puzzling is why the church leaders while saying that they do not indulge in forced conversions are so worked up and demand the revocation of the law?"

(source: Anti-Conversion law - By Hilda Raja The Hindu December 3 '02).

Dalit Christians threaten to embrace Buddhism
(source: www.newindpress.com).

Tiruchi: Dalit Christians attached to the All India Adi Dravidar Parayar Peravai have threatened to convert into Buddhism within two months if the caste ridden Indian Churches do not concede their just demands.
Peravai district secretary P Stephenson, in a press release said that 5000 youth in the Peravai would embrace Buddhism as Dalits were not given representation in Indian Churches, were allotted separate seats during service, separate burial grounds and drinking water facilities in addition to discouragement of inter-caste marriages. As Dalit leaders, churches and political parties did not bother to include Dalit Christians in the SC list, the Peravai proposed to contest in the ensuing polls as private candidates in many constituencies, he added.

Refer to Jesus Christ: Artifice for Aggression - By Sita Ram Goel

Conversions threaten a way of life - says Francois Gautier

At the same time, my 30 years in India have taught me that nowhere in the world has there been so much effort to rectify a wrong -- from 1947 onwards. This resulted in a Dalit, the late K R Narayanan, born in a poor village of Kerala, to be elected President of India, one of the highest posts in this nation.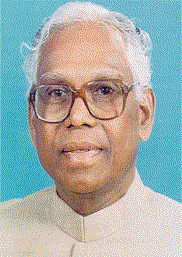 K R Narayanan, a Dalit, to be elected President of India, one of the highest posts in the nation.
Has a Native American man ever been President of the United States?
The bastion of democracy, religious freedom and human rights — the mostly white Christian United States, to paraphrase the description of India by Western correspondents — has had only Christian white male as President. Yet the US Commission on International Religious Freedom has the gall to castigate New Delhi for its record on protecting the rights of minorities.
***
Has a Native American man ever been President of the United States?
Reservations for Dalits have made it possible for them to access education and jobs regardless of their merits -- and this is a unique feature of India today.
Look at what happened to countries like Hawaii, or to the extraordinary Aztec culture in South America, after Portuguese and Spanish missionaries took over.
(source: Conversions threaten a way of life - By Francois Gautier - rediff.com).
***
Soul Wound: The Legacy of Native American Schools
U.S. and Canadian authorities took Native children from their homes and tried to school, and sometimes beat, the Indian out them. Now Native Americans are fighting the theft of language, of culture, and of childhood itself.
Dolphus is one of more than 100,000 Native Americans forced by the U.S. government to attend Christian schools. The system, which began with President Ulysses Grant's 1869 "Peace Policy," continued well into the 20th century. Church officials, missionaries, and local authorities took children as young as five from their parents and shipped them off to Christian boarding schools; they forced others to enroll in Christian day schools on reservations. Those sent to boarding school were separated from their families for most of the year, sometimes without a single family visit. Parents caught trying to hide their children lost food rations.
Virtually imprisoned in the schools, children experienced a devastating litany of abuses, from forced assimilation and grueling labor to widespread sexual and physical abuse. Canada imported the U.S. boarding school model in the 1880s and maintained it well into the 1970s—four decades after the United States ended its stated policy of forced enrollment. Abuses in Canadian schools are much better documented because survivors of Canadian schools are more numerous, younger, and generally more willing to talk about their experiences.
A 2001 report by the Truth Commission into Genocide in Canada documents the responsibility of the Roman Catholic Church, the United Church of Canada, the Anglican Church of Canada, and the federal government in the deaths of more than 50,000 Native children in the Canadian residential school system.
The report says Church officials killed children by beating, poisoning, electric shock, starvation, prolonged exposure to sub-zero cold while naked, and medical experimentation, including the removal of organs and radiation exposure. In 1928 Alberta passed legislation allowing school officials to forcibly sterilize Native girls; British Columbia followed suit in 1933.
(source: Soul Wound: The Legacy of Native American Schools - amenestyusa.org).
---
Adivasis, Tribals and Christian Missionaries
Whether Adivasis are Hindus or not has always been a question of great controversy.
The Niyogi Commission's Report of the Christian Missionaries Enquiry Committee MP, Nagpur, 1956 (Vol I, Part I, Chapter I) states,
"The Missionaries have throughout claimed that they are not Hindus. A continuous attempt has been made by these organisations to foster a sense of separateness amongst the Tribes from the rest of the Hindus. Speaking about the separation of the aborigines from the mass of the Indian population Mahatama Gandhiji remarked:
'We were strangers to this sort of classification -- animists -- aborigines, etc, but we have learnt it from the English rulers.' To the question put by Dr Chesterman whether Gandhiji's objection applied to areas like the Kond hills where the aboriginal races were animists, the unhesitating reply was, 'Yes, it does apply, because I know that in spite of being described as animists these tribes have from times immemorial been absorbed in Hinduism. They are, like the indigenous medicine, of the soil, and their roots lie deep there'."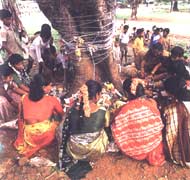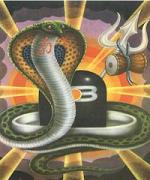 Refer to Hinduism under Threat
Like Tobacco industry - Having lost much of their following in the West, churches are now beginning to look for opportunities elsewhere. Of course the Islamic world is out of the question. Even the most optimistic evangelist knows that the chance of spreading the Gospel amongst Muslims is nil. The obvious targets are Africa, India and the Buddhist countries of Asia . Refer to Planning the Demise of Buddhism - Lankaweb
***
Besides, what's the difference between Hindu forms of worship and the Adivasis' "animism" anyway? Don't Hindus worship trees on Vat Savitri, snakes on Nag Panchami, and cows everyday?
In 1891, J A Baines, the Census Commissioner, considered as futile the distinction between tribals who were "Hinduised" and those that followed a tribal form of religion because, "every stratum of Indian society is more or less saturated with Animistic Conceptions but little raised above those which predominate in the early state of religious development."
Ms B Nivedita, of the Vivekananda Kendra at Kanyakumari, writes, "The missionaries called the Gods and Goddesses of these [north eastern tribal] communities 'spirits'... First introducing and then popularising the use of 'spirits' for the Devi-Devata of these communities, the missionaries started their campaign for conversion. The people were told, 'You do not have God. You worship only spirits. What you have is only primitive ideas of religion and a bundle of superstitions. If you want to be saved then follow the Only True God'."In the census of 1901,
Sir Herbert Risley The People of India and commissioner of the 1901 census, observed that "Hinduism itself was animism more or less transformed by philosophy," and that no sharp line of demarcation could be drawn between them as the one melted away into the other (The People of India, 2nd edition). In 1931, the census commissioner, Dr J H Hutton, admitted that the line between Hinduism and tribal religion was difficult to draw and the inclusion of tribals within the Hindu fold was easy (Census of India, 1931, India Report, Vol I, Part I). The deputy commissioner of Amravati, Mr Stent, sent a note to the census officer saying that the educated Indian officers maintained that Gonds, Korkus, Bhils, Gowaris and Banjaras were Hindus, and that he himself conceded that when members of these tribes settled in a Hindu village they became Hindus. He commented on the tendency of Hinduism to absorb the religion of other people, and also pointed out that the aboriginals returned themselves as Hindus... (Census Report, Central Provinces and Berar, 1931, Volume XII, Part I).
Sir Herbert Risley described Hinduism as "animism transformed by metaphysics."
The Niyogi Report states, "It is not easy to find any sound reason for isolating the tribal people from the Hindus in view of the repeated admissions made that the animistic or tribal religion was hardly distinguishable from the Hindu religion. The mystery is solved when we come to examine the Missionary activities within these tribal areas."
(source: Towards Balkanisation, V: Adivasis - By Varsha Bhosle rediff.com). Refer to Things They Don't Tell you about Christianity.
***
"Conversion drives by Christian missionaries, foreign or Indian, are concentrated in the tribal belt. The people are very poor and many of them are animists with no organized religion. In return for material incentives such as cash, scholarships etc, they are prepared to embrace Christianity even if they don't like the faith or understand the implications of their actions.

Even though many of the tribals are animists, their social and cultural traditions are similar to those of the Hindus, like the responsibility of the son to look after the parents, perform their last rites when they die, find a husband for the sister etc. In the tribal areas, the old people are reluctant to convert. So, the missionaries focus on the youth. If in a family only the son is won over by the missionaries and embraces Christianity, he refuses to look after his parents or perform their last rites. They themselves do not want their last rites to be performed by their son because he has become a Christian. Nobody would marry the daughter in the house.

The result: The activities of the missionaries have been playing havoc with local cultural and social traditions and creating social tensions and leading to the break-up of many families. Such tensions and anger result in occasional outbreaks of wrath against the missionaries."
(source: US report on religious freedom in India: A critique - By B. Raman). Refer to Attacks on Christian Churches are Self-Inflicted - By Sarath Bulathsinghala).
---
Social Work as a guise for Conversion
Clifford Manshardt admitted: "We have offered inducements to men to accept our religion, and we have violated individual personalities."
(source: Christianity in a Changing India - By Clifford Manshardt p. 28). Refer to Jesus Christ: Artifice for Aggression - By Sita Ram Goel
Mahatma Gandhi said: "How very nice it would be if the missionaries rendered humanitarian service without the ulterior aim of conversion." I hold that proselytizing under the cloak of humanitarian work is, to say the least, unhealthy. It is most certainly resented by the people here. Religion after all is a deeply personal matter, it touches the heart. Why should I whilst I am in a missionary educational institution have Christian teaching thrust upon me?"
(source: Mahatma Gandhi Vol.28 p. 295-96. (Young India 8-10-1925). Vol. 46 p. 27-29. (Young India. 23-4-1931).
The recent murder of Australian missionary Graham Staines in Orissa gives rise to many questions. The most important one related to what "social work" was he involved in: "The question remained in the minds of onlookers, if Staines was involved in social work only, why was he conducting Jungle Camps for the promotion of Christianity?
Staines is said to have conducted Jungle Camps, as a form of "friendship evangelism" in which each Christian who attends, invites a non-Christian friend. The process of conversion and modernization has directly affected and threatened the age old tribal culture, tradition and religion. The simple, yet determined, Tribals are not pleased about it." Thus, by blaming the Hindus and Tribals for atrocities, the root cause of the problem has been disregarded. The recent murder of the Australian missionary working in the tribal areas of Orissa brought a depressing lesson to the fore: in India, fifty years after Independence, the life of a foreigner is deemed far more valuable than the life of an Indian. Mahatma Gandhi, denounced the conversion activity by the missionaries as "a blot on humanity in the name of social services. "Through the process of Conversion and Islam have successfully decimated entire cultures in many parts of the world. It is indeed a miracle that without any matching resources, Hinduism has survived these assaults from Christianity. Converting the whole world to Christianity has been aggressive process. There were 788 plans, during the 19 centuries of Christianity, to evangelize the whole world. "Seven Hundred Plans to Evangelize the World: The Rise of a Global Evangelization Movement" By David B. Barrett and James W. Reapsome was published in 1989.
(Please refer to a good article: Church Conspiracy in the guise of Service - By Dr. Ravindra Agarwal http://hssworld.org/all/baudhik/christianity/CHURCH_CONSPIRACY.html and. True Story of the Dangs
Witness in Staines murder case says she was sexually assaulted

BHUBANESWAR, India (AFP) - A defence witness in the trial for the brutal 1999 murder of Australian missionary Graham Staines and his two teenaged sons in eastern India testified that Staines had sexually assaulted her. Hemalata Karua caused a tremor to shoot through the district court when she charged that Staines had told her that a "sexual relationship with him will benefit her." Later, Staine's wife Glady had asked her not to describe the incident to anybody, Karua claimed.
(source: Witness in Staines murder case says she was sexually assaulted - yahoo.com). For more refer to chapter on European Imperialism and Christian Aggression. Also refer to Crisis in the Catholic Church – Pope's Contradictions – By Hans Kung - Spiegel.de http://service.spiegel.de/cache/international/spiegel/0,1518,348471,00.html
****
The English press, as well as the Minorities Commission projected Staines as a social worker. They focused on the work - exemplary work - he had been doing for leprosy patients. However, the associates of Staines himself told the Wadhwa Commission that Staines used to conduct "Bible classes" at "Jungle Camps". Staines and his wife Gladys, regularly filed dispatches for a journal in Australia, Tidings. After reviewing the evidence, the Wadhwa Commission, therefore, concludes:
"Besides his involvement with Leprosy House, Staines was also involved in missionary work. The missionary work of Staines has come to light from the various dispatches sent by him to Australia, which are published in the newsletter, 'Tidings'. Staines also attended baptism ceremonies and was involved in active propagation of his religion apart from his social work. It is also clear that conversions were taking place in jungle camps. The missionary work of Staines obviously included organizing and conducting jungle camps, translating the Bible in tribal languages, preaching the Bible to the tribals.

(source: Harvesting Our Souls: Missionaries, their design, their claims - By Arun Shourie p. 15-19).
The Justice Wadhwa Commission was set up. When it found no complicity of any saffron forces, there was less than muted disappointment expressed by the Opposition. Various Christian platforms were set up from where many worthy gentlemen issued statements every time an unverified incident was reported. The Staines murder became a symbol of the 'communal' nature of the NDA and reinforced the idea internationally that it was a 'Hindu nationalist government', as if those adjectives were dirty words in themselves.
(source: Secular make-believe - Jaya Jaitly - Indian Express March 7, 2002).
Babe Amte and Leprosy patients
Hindu Charity -Baba of the Lepers: How one man shares dignity with a family of 2,500. Baba Amte is a great man. he has become famous caring for leprosy patients.

(source: http://www.hinduismtoday.com/2001/9/52_baba.html).
Double Standards
Belgian scholar Koenraad Elst writes "....Christian media have based their evaluation of Hindutva as "fascist". Thus a Dutch Catholic (Katholiek Nieuwsblad, 9/7/1999) weekly reporting on the murder of Arul Doss describes the recent evolution of Hinduism as going "from traditional tolerance to Nazi ideology."
In the same period, thousands of Christians have been killed by Muslims in Indonesia, in East Timur and in Sudan, and a smaller but substantial number of Copts were killed by Muslim in Egypt, this even though in those countries, Christians are careful not to provoke non-Christians with the obnoxious propaganda which they routinely hurl at Hindus. Yet these mass murders of Christians by Muslims have never, to my knowledge, been described by the media as "fascist" or "Nazi." These most extreme epithets have been reserved for the most tolerant and hospitable Hindus."
"...the underlying logic which explains the paradox is quite simple. In the emerging world order, Asia is the center, while Christian regions like Latin America are the periphery, and North America is being Asianized in the religious sphere, with rising Asian immigration and several million Euro-Americans practicing Asian religions. So, Christianity needs to get a foothold in Asia to reap "a harvest of faith", as Pope John Paul II declared during his 1995 visit to the Philippines and again during his speech in Delhi, November 1999. In Communist and Islamic countries, reaping that harvest is not so easy, because they show no mercy to Christian proselytizers. Better to flatter than to offend them. But India is a soft target. Precisely because Hinduism is so tolerant, the cowards who are afraid of real enemies have earmarked it for destruction, and all arrows are pointed at it. By the time Hinduism is destroyed, the situation in China or Iran may have evolved and may present opportunities for a strong India-based Asian mission. "
(source: The Saffron Swastika - By Koenraad Elst Voice of India ISBN 8185990697 p.12-14).

As revealed in a rare English journalistic piece by Sunil K Poolani of The Sunday Observer, one Sister Placid, who converts Dangs tribals, confessed that "We have certain targets every year. We have to lure and bribe them with goodies to join our faith." Those words of Sister Placid expose the naked truth of the mission behind the missionaries operating in India. Christian organizations have made no secret of their goal that the conversion of India to Christianity remains their highest priority.

In support of this contention he cites a study called ''The Report of the Consultation of World Evangelization'' (Lausanne, Switzerland) in which the intention is made plain with chapters such as "Biblical Framework for Hindu Evangelisation", "Strategic Planning for Evangelisation of the Hindu" and others in similar vein. Finally, the study says, "The reaching of the Hindu is one of the greatest challenges to the people of God (Christian missionaries) in this generation."

(source: Mission: Conversion - By Arvind Lavakare http://www.rediff.com/news/1999/jan/12arvind.htm).
When Christian missionaries help the poor, it is called " serving humanity" And when the IDRFs of the world try to raise money to fund schools in Orissa they are shouted down as "Hindu talibans".

(source: readers comments posted on sulekha.com).
As the "living saint" Mother Teresa told Malcolm Muggeridge, "There is always the danger that we may become only social workers and just do the work for the sake of the work."
***
A comparison of Mother Teresa and Sister Nivedita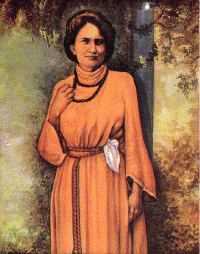 A comparison between Mother Teresa and Sister Nivedita shows the stark truth. Sister Nivedita had helped India to "rediscover herself." She had given "national pride" to the Indian people. Mother Teresa, on the other hand, was never tired of presenting India as a land of poverty, disease and death. That was why the West was heaping her with money and honor. Sister Nivedita, "was not even remembered in the West, although the social work she did in the field of education, childcare and poor relief was no less commendable."

(source: History of Hindu-Christian Encounters - By Sita Ram Goel p. 374).

Babe Amte's social work - Since the 1940s, Murlidhar Devidas Amte has been involved in seminal work for helping patients of leprosy. In addition to being physically ill, leprosy patients have been victims of a very unfair discrimination owing to the social stigma associated with the disease.

(source: http://www.friendsofanandwan.org/).

Watch Mother Teresa – Penn and Teller video - Features Dr Arup Chatterji and Christopher Hitchens
Watch Friends of Mother Teresa


Watch My Mistake, Mother Teresa is not good people

Christopher Hitchens, author of The Missionary Position writes:

" And I have my reservations in any case about the whole idea of the Christian missionary project in India and its historic links to British imperialism and the rest of it." And then I noticed her taking money from Charles Keating of the Lincoln Savings and Loan and saying what a great friend of the poor this great fraud and thief was. Then I noticed her get the Nobel Prize for Peace though she had never done anything for peace....we found that an amazing number of her crimes against humanity were actually on film. There is film of her going to Albania and laying a wreath at the tomb of the dictator Enver Hoxha, vile bastard who oppressed Albania for years.

(source: LiP Magazine http://www.lipmagazine.org/articles/featpostel_56.htm) For interesting article please refer to: Mother Teresa's Hidden Mission in India: Conversion to Christianity - By Dhiru Shah

Mother Teresa's lionization in the West - Fundraising in the Name of the Poor

When we examine the truth what we find is that there is little beyond the image except fund raising in the name of helping the poor. The conditions within the institutions run by Missionaries of Charity are wretched to day the least. In her home for the dying, no medication or pain killers are allowed even to terminally ill patients. Even her child care institutions in Calcutta is a cheerless place where children have neither toys nor playgrounds. They are told only to pray.

Her hospitals are in a highly unhygienic state. This happens to be the opinion not of a hostile reporter, but of Dr. Robin Cox, editor of the prestigious British publication Lancet – the foremost medical journal in the world. Mary Loudon, another English investigator found patients sleeping on the floor – as many as sixty in a single room. Even rudimentary health procedures were not being followed. Loudon saw un sterilized needles being used and reused after being simply washed in cold water. Also, patients in need of even simple surgery were allowed to die instead of being sent to other hospitals in Calcutta.

Anne Sebba, author of Mother Teresa: Beyond the Image, has pointed out that several of the nurses caught tuberculosis, and possibly AIDS. In all these, only a single remedy offered to the inmates regardless of their condition – prayer. This has greatly contributed to the image of Mother Teresa as a woman driven by faith and love for Jesus; it has contributed even more to her bank balance, for prayer costs nothing.

In case of her own illness – she was always careful to get treated at the best hospitals in the world like the Massachusetts General in Boston. When she was unable to travel, she was treated by specialists at the prestigious R. K. Birla Heart Research Center in Calcutta. – a Hindu charitable institution. So neither money nor Christian faith was allowed to come in the way when her own health was involved.

But for the poor of India it is different. Prayer is good for them.

***

As recently as on December 18, 1993 Dr. Frederico Mayor Zaragoza, Director-General of the UNESCO handed over a prize of US $50,000 equivalent to about 1,500,000 Indian rupees to Mother Teresa, the Roman Catholic nun as "Peace Prize". This is one great and brazen example of smuggling but clever misfeasance because Teresa's work in India and her proselytizing activities have nothing to do with PEACE. It is only a cruel joke which the onlookers have been forced to share.

(source: The Hindu - By K V Paliwal and B. Datt Bharti p. 88).

Refer to Jesus Christ: Artifice for Aggression - By Sita Ram Goel

Religious colonialism?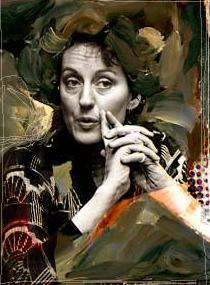 Germaine Greer feminist, for example, has accused Mother Teresa of being a religious imperialist. She wrote:

"Much as she has tried to show that the poor need missionary charity elsewhere, Mother Teresa is Mother Teresa of Calcutta. Part of the general veneration for her stems from a conviction that only a saint could bear to live in such a hideous place. The fact that her principle work for caring for the dying has reinforced the impression held by people who never been there that Calcutta is a charnel house. If the cult of the Christian Mother Teresa is fed by contempt for Hindu India, it must do more evil than good. However many people are help by Mother Teresa and her nuns, there are close to a billion others who will continue to be judged unfairly as unable or unwilling to take care of their own."

To put Mother Teresa in historical perspective: she was one in a long line of European adventurers of humble origins – from Robert Clive in the 18th century to Sonia Maino (Gandhi) and Ottavio Quattrocchi in our own time – who found fame and fortune in India way beyond what they could dream in their own country. As far as the poor are concerned, Mother Teresa's successor Sister Nirmala put it in perspective: "the poor are God's gift to us. Without the poor we would all be without jobs."

(source: A Hindu View of the World - By N. S. Rajaram p.137-141) For more refer to chapter on European Imperialism and Christian Aggression. Also refer to Crisis in the Catholic Church – Pope's Contradictions – By Hans Kung - Spiegel.de http://service.spiegel.de/cache/international/spiegel/0,1518,348471,00.html

Poor Calcutta - By Chitrita Banerji

Published: September 5, 2007 Cambridge , Mass.

ONE morning in January 1997, I walked into my office at a nonprofit group here after a visit to my hometown, Calcutta . A very senior colleague, whom I would have, until then, characterized as being the "sensitive" sort, greeted me: "Welcome back. And how is everyone in Calcutta — still starving and being looked after by Mother Teresa?"

At first I thought this might be a bad attempt at humor, but I soon realized that my colleague was seriously inquiring about my city's suffering humanity and its ministering angel — the only images Calcutta evoked for him and countless others in the West. When Mother Teresa died eight months later, 10 years ago today, foreign dignitaries and the Western news media descended on the city. The reports on the funeral portrayed a city filled with starving orphans, wretched slums and dying people abandoned on the streets, except for the fortunate ones rescued by Mother Teresa.

They described a city I didn't recognize as the place where I had spent the first 20 years of my life. There was no mention of Calcutta 's beautiful buildings and educated middle class, or its history of religious tolerance and its vibrant literary and cultural life. Besides, other Indian cities also have their share of poverty, slums and destitution, as would be expected in a country where a third of the population lives on $1 a day — for example, more than half of Mumbai residents live in slums, far more than in Calcutta . Why were they not equally damned in the eyes of the world?

The answer was that none of them served for seven decades as the adopted home base for a saintly European crusader whose work could succeed only if it was disproportionately magnified. It was an instance of spin in which the news media colluded — voluntarily or not — with a religious figure who was as shrewd as any fund-raising politician, as is evident from the global expansion of her organization. For Calcutta natives like me, however, Mother Teresa's charity also evoked the colonial past — she felt she knew what was best for the third world masses, whether it was condemning abortion or offering to convert those who were on the verge of death.

After the funeral, I comforted myself with the possibility that Mother Teresa's death might redress the balance of perception. Calcutta , once called the second city of the British Empire, would again be seen as a pulsing metropolis of 14 million that has survived despite being twice slammed by huge influxes of refugees, once after the partition of 1947 and again during the Bangladesh war of independence in 1971. In the absence of a missionary who had never allowed her compassion to be de-linked from Catholic dogma, I hoped the world would recognize that Calcutta has not merely survived, it has battled tremendous odds without losing its soul.

Ten years and one beatification later, however, the relentless hagiography of the Catholic Church and the peculiar tunnel vision of the news media continue to equate Calcutta with the twinned entities of destitution and succor publicized by Mother Teresa. With cultish fervor, her organization, the Missionaries of Charity, promotes her as an icon of mercy. Meanwhile, countless unheralded local organizations work for the needy without the glamour of a Nobel Prize or of impending sainthood.

Charity need not be inconsistent with clarity. Calcutta is a modern Indian city where poverty and inequality coexist with measurably increasing prosperity, expanding opportunities, cautious optimism and, above all, pride in its unique character. Mother Teresa might have meant well, but she furthered her mission by robbing Calcutta of its richly nuanced identity while pretending to love it.

Chitrita Banerji is the author, most recently, of "Eating India : An Odyssey Into the Food and Culture of the Land of Spices ."

(source:

Poor Calcutta - By Chitrita Banerji - nytimes.com).

Page < 1 2 3 4 5 6 7 8 9 10 11 12 13 >